Thank you for your interest in the Northwestern Program in Public Health.  This program was established in the Northwestern Feinberg School of Medicine (Feinberg) in 1996 with the offering of the Master of Public Health (MPH) degree.  We now also offer a Master of Science (MS) in Biostatistics.  The Program has been accredited by the Council on Education for Public Health (CEPH) since 2000.
As a result of the growth of faculty and student interest in public health at Feinberg, the Institute for Public Health and Medicine (IPHAM) was established in 2012.  IPHAM's mission is to gather faculty from all Feinberg departments/divisions and from the departments/divisions at other schools in the University to focus their research, education, and service efforts at the interface between the fields of medicine and public health.  Both the MPH and MS programs offers students opportunities to learn in this exciting and unique environment and to participate in a variety of exciting IPHAM initiatives including epidemiology, biostatistics, community health, and global health, just to name a few. The Program in Public Health students also have the opportunity to interface with students in other related Masters programs in their classwork including those interested in health services and outcomes research, bioinformatics, and healthcare quality/patient safety.
Explore our websites and contact us with any questions or need any assistance with the application process.  We look forward to seeing you at Northwestern.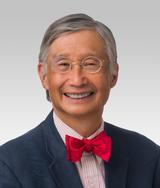 Rowland W Chang, MD,MPH 
Founding Director of the Program in Public Health
Professor of Preventive Medicine, and Physical Medicine & Rehabilitation